N.B. This is not Gyeongnam's regular stadium which is in Changwon.
Photos of the new stadium in Jinju, where Gyeongnam will apparently be playing one home game a season.

Outside of the stadium.

Inside the stadium.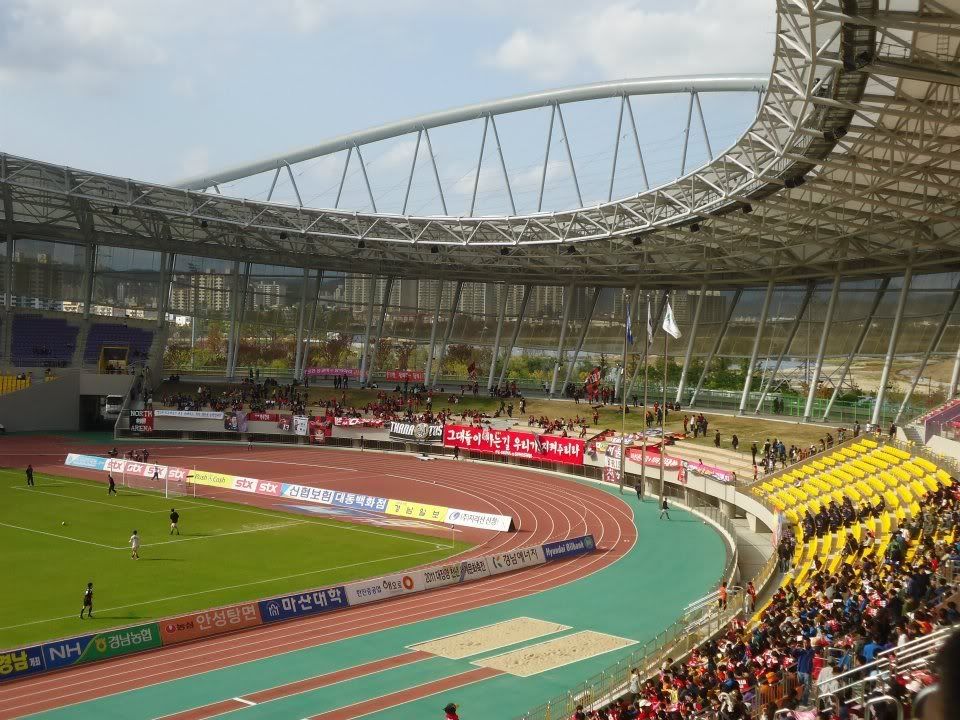 A grass bank that has been built into the stadium behind the goal. Was reserved for the away supporters in this game, which seems a shame as they were having a real party in there.
My one criticism of this stadium would be the distance the stands were from the action. I'm starting to get used to the whole running track thing in Korea, but this place, it really did seem like miles from the pitch. Otherwise, really beautiful and interesting stadium. Liked Jinju too. Cool little fortress in the centre which is especially beautiful all lit up at night and is still open late so you can have a stroll round. It also has a very sad history behind it which is detailed in the museum. That is only open during the day.
There was a Family Mart built into the stadium with booze. No idea re public transport, we drove. There is plenty of parking across from the stadium though.