http://sports.media.daum.net/nms/soccer ... sid=264646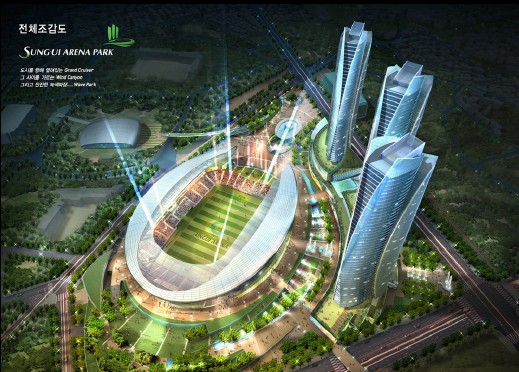 3rd Jan, Incheon Utd revealed their New Stadium Construction through Incheon Newspaper that will be started in this year. Follow that news, Kwon Seong-jin, the Marketing director of Incheon Utd says "The percentage of the possibility to build(of stadium) is 99%. We just have few problem at now. So construction will be started at this September."
That football stadium will be built on 20,000-25,000 capacity and the location is Sung-ui dong. Near Do-won subway station.
It's fecking good news fae Korean fitba. Also the Busan I'Park tried to get a stadium at Gang-seo district, before that they will put plastic chair on running track of Busan Asiad Stadium..